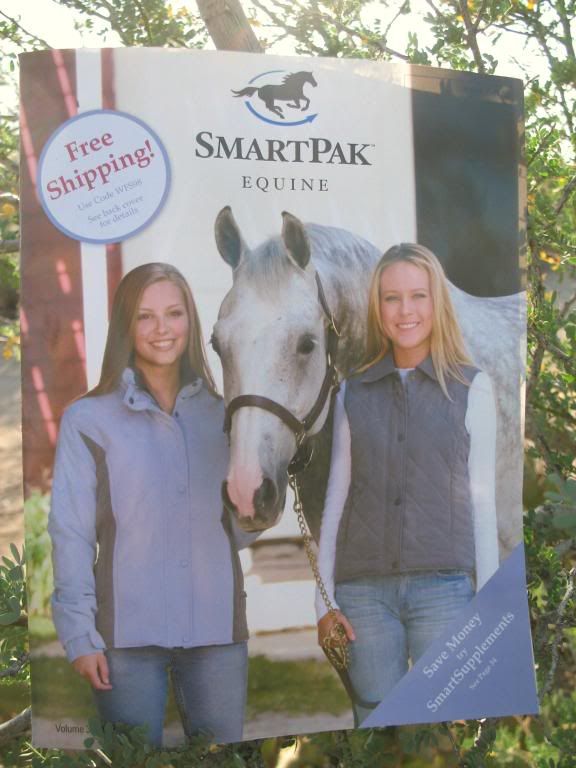 Dear Smart Pak Equine,
I'm writing to thank you for using normal-weight, healthy-looking (therefore, beautiful!) women on the cover of your Smart Pak catalogue.
As a woman in recovery from a life-threatening eating disorder, I know I speak for many women when I say that we're tired of being fed unnatural, stick-thin images of women.
Horses and everything about them is fun and joyous. The two women on your cover personify exactly that. Not only will I include your link on my blogs, but I plan to use your company for all my horse needs.
Sincerely,
Emily Murdoch
*~*~*~*~*
The post above is cross-posted from my eating disorder recovery blog, Ana Doesn't Live Here Anymore.
As some of you know, I'm in recovery from a lifelong eating disorder. I started Ana Doesn't Live Here Anymore in order to share a positive message of recovery.